Improving Safety and Saving Energy
Commercial Lighting Solutions
Efficient exterior lighting is crucial for your building's security and aesthetic appeal. Our process begins by visiting your facility, surveying the premises, and identifying darker areas to incorporate not only general but also ambient lighting. We also pinpoint areas that can benefit from accent lighting, such as landscaping and architectural features.

Our goal is to minimize costs while offering you the highest quality products within your budget. Collaborating with Florida Bulb & Ballast ensures you make well-informed lighting decisions. From security to curb appeal, outdoor lighting is indispensable for your business to appear at its best. We have assisted companies like yours in selecting the appropriate lighting products, arrangements, and installation.
‍
From security to curb appeal, outdoor lighting is essential for your business to looks its best. We've helped companies just like yours with choosing the right lighting products, arrangement and installation.

Below are examples of outdoor lighting solutions that Florida Bulb & Ballast has provided to businesses in and around the Space Coast of Florida.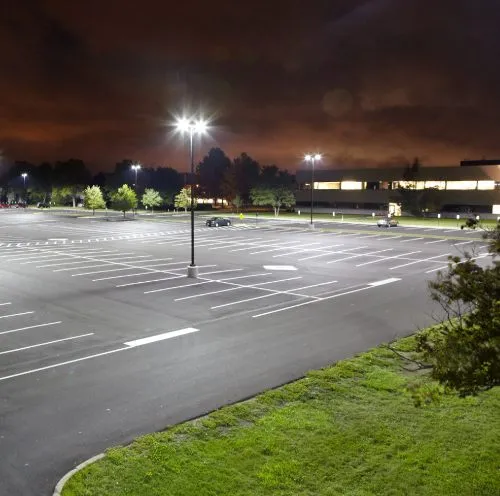 Melbourne Square Mall sought to improve the appearance, light levels and security in the facilities large parking lot. Florida Bulb & Ballast worked with the maintenance crew to provide brighter, more energy efficient lighting. The annual savings in energy costs vastly outweighed the cost of the project as a whole and brought peace of mind to the facility.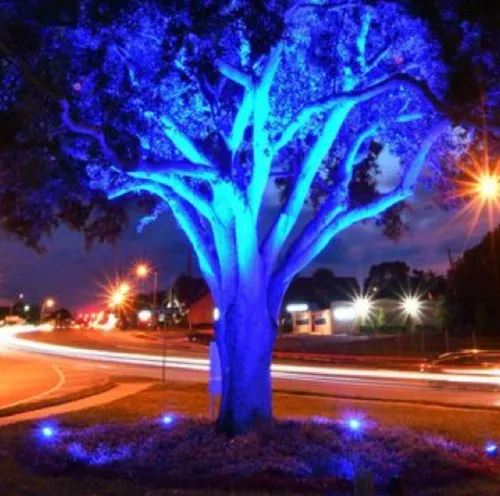 Increasing the curb appeal of your building is a must! Upgrading the facility to cleaner, sharper LED landscape lighting will make your property stand out from the neighboring businesses. Using the appropriate ambient landscape light fixtures, in addition to parking lot and wall fixtures, greatly improves the aesthetics. At Florida Bulb & Ballast, we help select the correct lighting to accentuate the features of the complex and the surrounding landscape. Working with the entire scope of the project is what FB&B is known for in the lighting industry.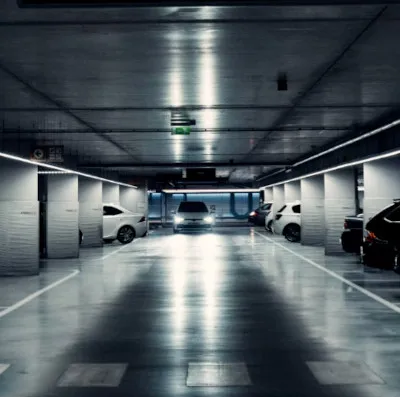 The humble underground parking garage, so important to building management, is a large consumer of expensive energy. Lights are on 24 hours a day for safety. Building managers and property managers are turning to LED lighting, not only to save energy, but improved security.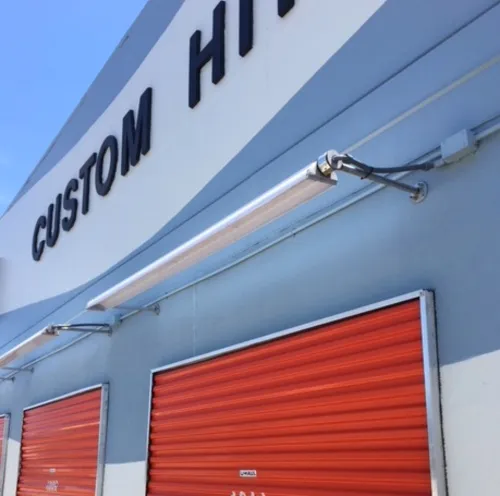 U-haul was looking for a way to improve the outdated and old lighting system of their facility. Providing a lighting solution that improved the overall appearance and security allowed clients to access their storage units safely and more efficiently day or night.
Why Choose Florida Bulb & Ballast?
Upgrading your interior/exterior lighting will not only increase your property value and curb appeal, but the energy and cost savings will greatly improve the carbon footprint of your facility. Our extensive experience and valuable partnerships within the lighting industry allow us to provide you with top notch quality products and lighting direction. When looking for new construction or replacement of interior/exterior lighting, you can trust Florida Bulb & Ballast to find the correct products for your facility.
‍
Contact us today to speak with one of our project managers to learn how we can help your business shine.
Related Projects