Ocean Walk South Tower – Daytona Beach, Florida

Lighting Project Specialist:  Wende Fairchild & Lisa Divens - Sales Representatives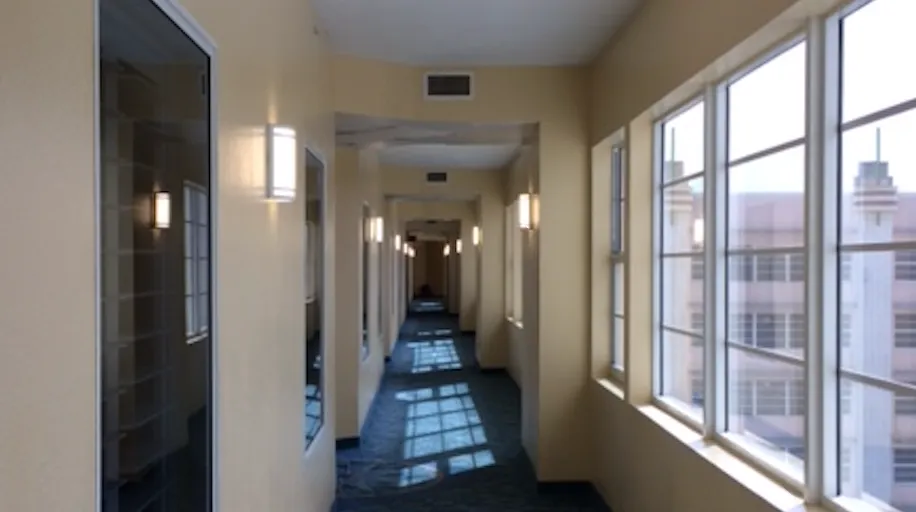 The Situation
Ocean Walk South Tower is a replacement project that Florida Bulb & Ballast, Inc., worked with Management and Maintenance to provide new LED inside hallway sconce and ceiling fixtures.

The Solution
Wende and Lisa, of Florida Bulb & Ballast, worked with Ocean Walk South Tower to change-out the old, outdated inefficient wall sconces and ceiling mount fixtures located in the interior hallways. Replacing old CFL13 wall sconces with new LED 15W sconces not only greatly improved the décor but allowed customers a stronger sense of security and visibility. The ceiling disc lights were replaced with 14" LED Satin nickel, flush mount fixtures, keeping the look cohesive throughout the facility. The client chose both 4100K and 3000K temperature based on decor, depending on the location in the Tower.

The Product
Two distinct sconce designs were chosen by the client: AFX "Seasons Collection – Four Pointe" 15W LED wall sconce and the "Seasons Collection – Radio City" 15W LED wall sconce. The multi-volt ceiling fixture is AFX's "Carlisle" 27W LED Flush Mount CAF Series. All fixtures for this job were purchased from AFX, Inc.

The Bottom Line and Green Effect
A smart choice by the Ocean Walk South Tower to move their facility to LED, they showed great initiative in going GREEN and continuing to be energy efficient in their lighting choices.

More Projects
Contact Us
Thank you! Your submission has been received!
Oops! Something went wrong while submitting the form.
CLOSE